MY INFO
Jay Ungos
Digital Director

Phone: 949-340-3511
Cell: 949-285-4300
Email: Jay@TheTAGNetwork.com
www.TheTAGNetwork.com

Mailing Address:
THETAGNETWORK
26895 Aliso Creek Road
Suite B-1001
Aliso Viejo, Ca 92656

TAG Virtual Office
TechSpace
65 Enterprise 3rd Floor
Aliso Viejo, CA 92656
Bio:
I am very passionate about TECHNOLOGY! I have always believed that having a solid Digital Foundation can maximize every opportunity in any given marketplace. Whether you are an individual, product, or business looking for innovative solutions that can help sustain and expand your brand, we have the solution. Our very own ITP (Interactive TAG Program) is one of kind! We have taken the very best of the cutting-edge technologies of today and packaged it in a program that is so powerful that it can really help you leverage every facet of your business. These are the building blocks of our Digital Future and this is just the Beginning....Join the Digital Revolution!!!

Check Out some of the organizations I serve and network with in 2019!!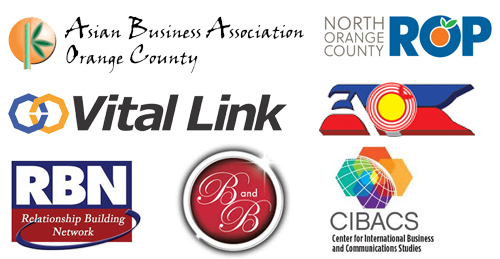 WHAT WE DO
With our seamless mobile-web app builder, you can create an engaging but more importantly a user friendly experience that everyone can enjoy! Some features of our Mobile-Web App include:
• Embedded video links to tell your story (YouTube, Vimeo)
• Call to Action buttons (create links to your sign ups, shop links, registrations, and more...
• Referral Tracking Buttons
LIVE Video and Animation
We offer LIVE video services and Video Animation to help your brand image in the Digital Marketplace we live in today. Videos take up over 75% of all the content on the internet and it is essential that your company and brand has a video presence on the web. We can help you create an interactive brand by helping you create an engaging message through video that your clients and audience can enjoy. We also do 360 and Drone Videos. For more information. Please contact
SMS Text Campaign
This added campaign will enable you to reach a BIG audience at one time. This feature is great for people who are always doing presentations or for people who speak to big groups because at any time they can text your keyword (e.g. Digital) to your short code (e.g. 77948) and anyone who did this would get your Digital Business Card App. Pretty powerful tool for something so SIMPLE to use!!