ABOUT TIM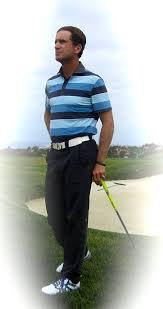 Tim Mitchell
Senior Certified Instructor
Golf Digest Best Teachers in your State (Hawaii) 2006

Contact Info:
Email:
tim@timmitchell.mobi
Phone:
541.639.5500
About Me:
Born on the east coast in Connecticut but raised on the west coast in Oregon, Tim began playing the game of golf at the age of 10 with his family. While Tim experienced success playing many sports competitively, it was the unattainable pursuit of perfection with the game of golf that eventually became Tim's athletic passion.

Tim has studied and worked with many of the great teacher's of the game today, including intimately with David Leadbetter where he attained the status of Director of Instruction at multiple facilities throughout North America. He also credits other Top 100 Instructors for their positive influence, including Mike Adams, James Sieckmann and Glenn Deck.

Tim has also taught golf internationally, including spending one year abroad in Italy teaching some of the countries most talented Juniors, including a Junior Ryder Cup Participant and a Two Time Junior National Amateur Champion.

Tim has been fortunate enough to teach and have success with students of all age groups on a national level, with multiple juniors and collegiate players achieving All American Status. Tim has also been fortunate to work with Tour Players.

A firm believer that students should not seek to have a perfect golf swing, Tim encourages students to search for a game that allows them to control the golf ball. If you can control the golf ball, better scores will follow.
RATES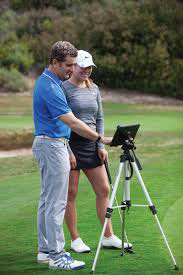 1 Hour Private Session - Trackman, BodiTrak, Blast Motion, Hudl Video Analysis and a TPI Physical Screen are available to analyze your game. Have no fear of forgetting your lesson. You'll receive a personalized E-Mail review of our time together. (This also needs to be updated in the 1-hour Private lesson tab.)

Adult - $175 for 55 minutes for 1 or 2 AdultsJuniors - $125 for 55 minutes

An additional fee of $25 is assessed for each extra student.
2.5 Hour Playing Lesson - Learn the vital skills of on course management. Learn how to execute all the different shots you face in a round of golf. Learn how to be more creative on the golf course.Finally, learn how to make and stick to a mental game plan to maximize your strengths and minimize your weaknesses. $525 - Includes Cart/Green Fee
Corporate Events - A well planned golf event can develop and enhance relationships with current or potential clients or employees. A meeting at my "Office" can frequently allow for a friendlier, more open exchange of thoughts and ideas.
The Ben Hogan - Hourly programs at our Practice Facility. Learn some of the skills of the greatest practicer of all time. Rates start at $250/hour, Max 5 Students/Instructor.
The Jack Nicklaus - 2.5 hours of on course instruction. Learn how to implement some of the characteristics of the greatest player of all time. Rates start at $525/person, Max 3 Students/instructor.